Fees/Rate Schedule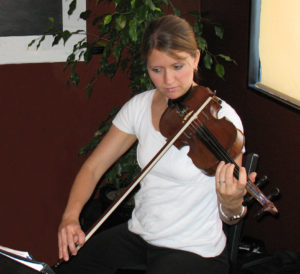 Free Audition/Consultation
A free, 1-hour audition/consultation is offered to each client.
Fees
The minimum fee is $250 (for up to 1 hour or fraction thereof). Each additional 1/2 hour is $100. Most wedding ceremonies require only one hour. There is a 2 hour minimum fee ($500) for jobs over 20 miles from Gilbert. A detailed fee schedule is attached.
Overtime
If your event goes longer than 15 minutes over the reserved time, you will be billed in 1/2 hour increments ($100 per 1/2 hour).
Nonrefundable Deposit
A nonrefundable deposit of one half the total fee is required at the time of booking to secure your date and time. The balance of the fee is due no later than 10 days before your date and is nonrefundable.
Travel, Mileage, and Parking
For jobs over 20 miles from Gilbert, there is a mileage fee ($1.00 per mile). Parking fees for one car must be paid where applicable.
Rehearsals
Rehearsals are available at an additional charge and are required with vocal or instrumental soloists.
Special Requests
Music outside our repertoire, and arrangement of that special song or accompaniment for vocal or instrumental soloist is all available at an additional charge. Special requests must be finalized and paid no less that two months prior to the date of the ceremony.
Breaks
For jobs 2 hours or longer, we take a 15-minute break each hour beginning after the first hour.
Fee Schedule*
Performance Rates
1st hour (minimum charge)
$250.00
each additional 1/2 hour
$100.00
Rehearsal Rate
wedding rehearsal rate per 1/2 hour
$125.00
with soloist(s) and other instrumentalists
$125.00
Additional Audition/Consultation
$125.00
Arrange/Transpose A Song
$125.00 each
*Fees subject to change with out notice.